teachers
Ava Gerber
Ava Gerber​ is committed to living in awareness and using the breath to stay grounded and embodied as the ​magic​​ of this beautiful life unfolds. Her fascination with multi-cultural religious ritual, ceremony, and expression has spanned the past two decades, and she sees moving the body as a way to connect to the here now and what needs to be moved through. She has studied African dance and the dance of the diaspora for the past 2​3 years, and is a Yoga Alliance certified teacher​.​ She has also ​studied Tibetan Buddhism extensively, complete​ing all 36 Asian Classics Institute courses,​pass​ing her Maroke,​ and is initiated as a Tantric Priestess.​ Ava ​holds an Ayurveda Certification with ​the​ Shivananda lineage​ and continues to explore plant medicine.​ She is an ordained Shamanic Minister and a Certified Shamanic Breathwork facilitator​. She also holds a level one Reiki empowerment.  Ava has lead numerous yoga retreats, juice fasts, cleanses and​ Shamanic Journeys. She​ utilizes food as medicine​, essential oils, and meridian points to heal​, balance and live in lightness. She utilizes Shamanic ​Journey​ and Dream Tea Ceremony to bring the hidden self / shame-based self  to the surface and integrate us back to whole and blissful beings acting from heart not habit.
Bridgette Trezza
Balancing discipline with play and self inquiry, Bridgette Trezza aims to create a space in which students can challenge and support themselves through their own practice. By helping them connect to an inner steadiness, she hopes for students to feel inspired to move through life with greater sensitivity and grace.
Narisara Vanichanan
Narisara Vanichanan received her 200-hr and 500-hr vinyasa yoga teacher training from OM Yoga Center. She is completing her 3rd year of Advanced Anatomy Studies at The Breathing Project under Amy Matthews and Leslie Kaminoff. She has certifications in Yin Yoga, Hand Mudras, Yoga TuneUp Therapy Balls, Yoga for Cancer survivors, Restorative Yoga, Pre-Natal Yoga and meditation. She is also certified 200-hr Heart of Yoga Therapy from Abhyasa Yoga Center and has been practicing vipassana (insight) meditation for over 14 years with Downtown Meditation Community. She has taught yoga at Zen residential meditation retreats for the Village Zendo and is a guest Teacher Trainer in Hand/Foot Anatomy, Restorative Yoga and Yin Yoga.
Merav Ben-Horin
Merav Ben-Horin is a yoga instructor and psychotherapist based in NYC. She was a dancer for over 10 years and began practicing yoga in 2004 in tandem with her studies in psychology. She specializes in alignment-based vinyasa as well as therapeutic yoga for emotional well-being. Born out of her interest in human behavior and movement, Merav recognizes yoga as a tool for personal growth as well as a proven way to develop focus and mind/body awareness.
As a yoga instructor, Merav incorporates principles from her background in psychology. She strives to offer a safe, non-judgmental environment for students to explore their bodies, observe their minds and confront and overcome their fears, limitations, or obstacles both on and off the mat. Merav currently teaches groups and private classes all around NYC and leads yoga and meditation workshops and retreats worldwide.
John Son
John Son wants nothing more than to create a calm, safe, playful space where people can reconnect to what is clear, grounded, and loving within and without, mostly by reminding you to breathe while you do fun things called
asanas
with your body. He features music intuitively selected to elevate the whole experience into something best expressed by the beaming smiles often lighting up the end of his classes. He is the author of the young adult novel
Finding My Hat
, about growing up Korean-American in Texas; and in the fall of 2016, Scholastic will publish
A True Book: Yoga and Relaxation
, an introduction to yoga and meditation for young people.
Paula Loose

Having grown up in New England and attending a Quaker school Paula realized yoga had always been a part of her life, she just hadn't realized it until she moved to New York City in January 2000. She spent countless Fridays as a kid sitting in silent meeting wondering what the point was. Once she moved to New York and took her first yoga class she realized Meditation came in many forms and yoga was all around her. Being an ex-athlete with a handful of injuries, she began to practice daily, and discovered a new found love which took the place of all those hours spent in the gym. Completing her 500 hour certification with Bryn Chrisman and Stacey Brass of Yogamaya in 2012, Paula is always excited to share her knowledge of the practice and yogic philosophy. Her classes are creative, strong, alignment based and of course, full of her love for underground music. Paula continues to stay busy teaching weekly classes, doing workshops, retreats, continuing education courses as well as spending time with her two dogs Ripley and Lindo a pitbull and pitbull akita mix.
Miya Signor

The first yoga class Miya took was taught by the blessed Dharma Mittra. Walking out of the studio Miya felt mystified and inspired. What resonated deeply for her was the importance of internal truth, discipline and compassion in the yogic traditions. Sixteen years later Miya sees that the essence of life is what lies in-between the highs and lows. Her yogic practice now finds stability in what is always changing. In 2006 she received a 300 Hour Yoga certification from Seven Centers Yoga Arts in Sedona Arizona under the guidance of Ruth Hartung. In 2011 she completed her 800 Hour Jivamukti Yoga certification at the feet of Sharon Gannon, David Life, and Yogesari. Her Jivamukti training included an apprenticeship in which she studied exclusively with her dear mentor and teacher Lady Ruth Lauer-Manetti. Miya's classes combine a quiet spirituality, chanting, music, and a rhythmic-vinyasa, The pace of her classes is slow but challenging. She loves to work with her hands to employ clear, supportive adjustments. Miya encourages students to have a daily practice so that they can begin to cultivate the freedom that discipline brings to ones life. She strives to make every class a new and exciting adventure!
Keri Setaro

Keri is a New York based yoga instructor who firmly believes that you can be serious about yoga without being too serious yourself. She makes yoga accessible to people of all levels and all ages and usually will crack a few jokes along the way as well.
Keri was born and raised a beach gal in southern New Jersey and always feels the sand between her toes. This beach lifestyle is something she misses living here in the big bad city and tries to find these vacation moments in her yoga practice and her teaching. Dealing with the stresses of daily life has made yoga her vacation and medicine for dealing in the world we all live in today.
After a childhood spent nursing many injuries both as a dancer and figure skater she turned her focus to theater and holds a BFA in Acting from both Rutgers University's Mason Gross School of the Arts and the London Academy of Theater. She found yoga to be a great alternative to dance for expression and far less taxing on the body. Keri is also a certified Holistic Health Coach having studied at the Institute for Integrative Nutrition. She studied with the Yoga People 200- hour teacher under Asthangi Matthew Seidman and Vinyasa Flow teacher DonnaLynn Civello. Since her teacher training she has studied with such amazing teachers as Kathryn Budig, Elena Brower, and Julie Dorhman just to name a few. Using both her holistic health and yoga knowledge Keri's goal is to bring a greater sense of well-being and strength to people while helping them deal with the ever increasing difficulty of living in today's world and maybe just maybe to bring a smile to the face of those she teaches by having a yoga style that is accessible and fun.
Mary Molluso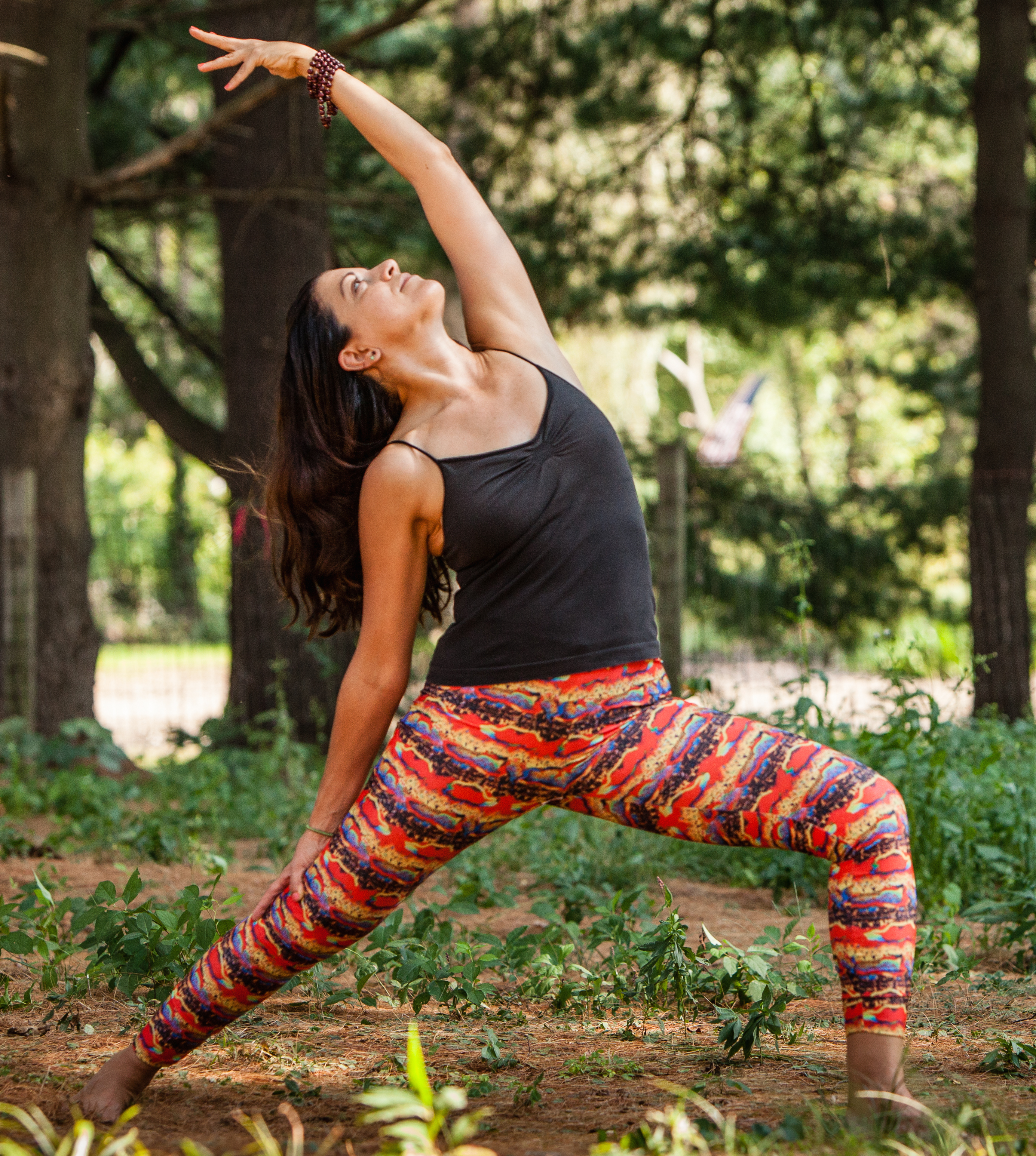 Mary is passionate to share the practice of yoga with individuals from all walks of life and at all levels of practice.  Originally drawn to yoga for stress and anxiety reduction, she has been exploring various yoga styles and practices for the past 15 years.  With an equal love for sweaty vinyasa classes and kirtans, Mary completed her first 200-hour Certification in Traditional Hatha Yoga at Integral Yoga Institute, NYC in 2011 and has been teaching since.  In 2014 she completed a second 200-hour Certification in Vinyasa-style at Prema Yoga, Brooklyn.
As an Educator currently working with adolescents within NYC High Schools, Mary is a Certified Teen Yoga Instructor through Karma Kids, and The Lineage Project's Yoga for At-Risk and Incarcerated Youth.  
Mary's classes aim to inspire others to find some balance and calm, spaciousness and strength on their mat and in their everyday lives. Her classes utilize a breath-centered approach, integrating safe and effective sequencing with yoga philosophy and music.  She is grateful for all of the teachers and students that continue to guide, inspire and challenge her on this never-ending ride.    ~"Everything and everyone in this life is my teacher" (Ramana Maharshi).
Michelle Smyth

Michelle is a spiritual adventurist. Disciplined in many healing methods on the mental, spiritual and physical levels. Michelle has found support in her own path to healing through a whole-food vegan diet, devotional singing, plant medicine ritual, yoga and mediation and colors her class with the teachings she has received from these practices. By sharing this sacred knowledge, she intends to inspire others in their own personal spiritual development. Make sure to ask her to whip you up a superfood smoothie after class (she's manager of Lucky Lotus Cafe!).
Saskia Thode

Saskia completed the first Sarva Yoga Academy teacher training at Go Yoga with teachers Lilia Mead, Michael Hewett and Matthew Lombardo. Saskia has studied various lineages of yoga, Tibetan Buddhism, Indian Yoga, and the Fourth Way​ ​​and also is certified Reiki 2​ ​Practitioner.​ ​For Saskia yoga is a combination of mind, body & spirit, and the healing powers of the unity of these elements. Saskia teaches both Therapeutic & Restorative Yoga & Vinyasa Flow, in which she aims to combine the inner & outer methods of healing simultaneously in motion. ​S​he​ also teaches ​ her own Metal Yoga to Unleash the Inner Beast in each one of us. The classes are generally of a slower pa​ce​ and accompanied by heavy metal tunes.
Jen Martinez

A native of South Texas, Jen moved to Brooklyn in 2010. She is a firm believer that Yoga Sutra 1.12 (Abhyasa vairagyabhyam tannirodhah: dedication without attachment) works for just about every scenario. Jen began her yoga and meditation practice in 2004 and soon after traveled to Dhamma Giri in India to study Vipassana meditation.Jen's classes focus on grounding sequences and finding moments of mindfulness. In every class, you'll get meditation, breathwork, and delicious music. Jen completed her 200-hour teacher training at Jaya Yoga in Park Slope and is a certified children's yoga teacher through Little Flower Yoga. She currently teaches yoga and mindfulness in schools all over the city. Jen lives in the neighborhood and is thrilled to be teaching at Lucky Lotus.
Meghan Meyer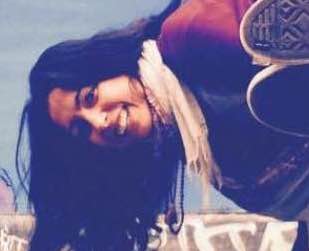 Meghan Meyer ​ is a 300- Hour Jivamukti​ certified​ yoga teacher.​ ​Born and Raised in New York City​.​ The training charged her with a positive, joyful energy – an infectious energy that she treasures. It is Meghan's great hope to inspire and effect students and others as she continues her practice and spiritual journey.​ ​At this moment she is a free spirit with an open heart, wanting to give the gift of Yoga to the world.
Natalie Wooller
With a background in humanitarian aid, Natalie was introduced to Jivamukti yoga after a friend brought her to her first Jivamukti class in 2010, shortly after returning from Iraq. In that first class, she experienced a release and, eager to understand the magic of Jivamukti, went on to complete the teacher training in 2011. Natalie later completed the 800-hour apprenticeship program with Rima Rabbath.
From its platform of spiritual activism and compassion for all beings, to the intelligent sequencing, music and incorporation of mindfulness, the Jivamukti method continues to resonate with Natalie as a way to remain present with ourselves and connected to the world around us.
Natalie continues to learn daily from the incredible students and teachers around her.